HISTORY OF LA MAGDALENA CONVENT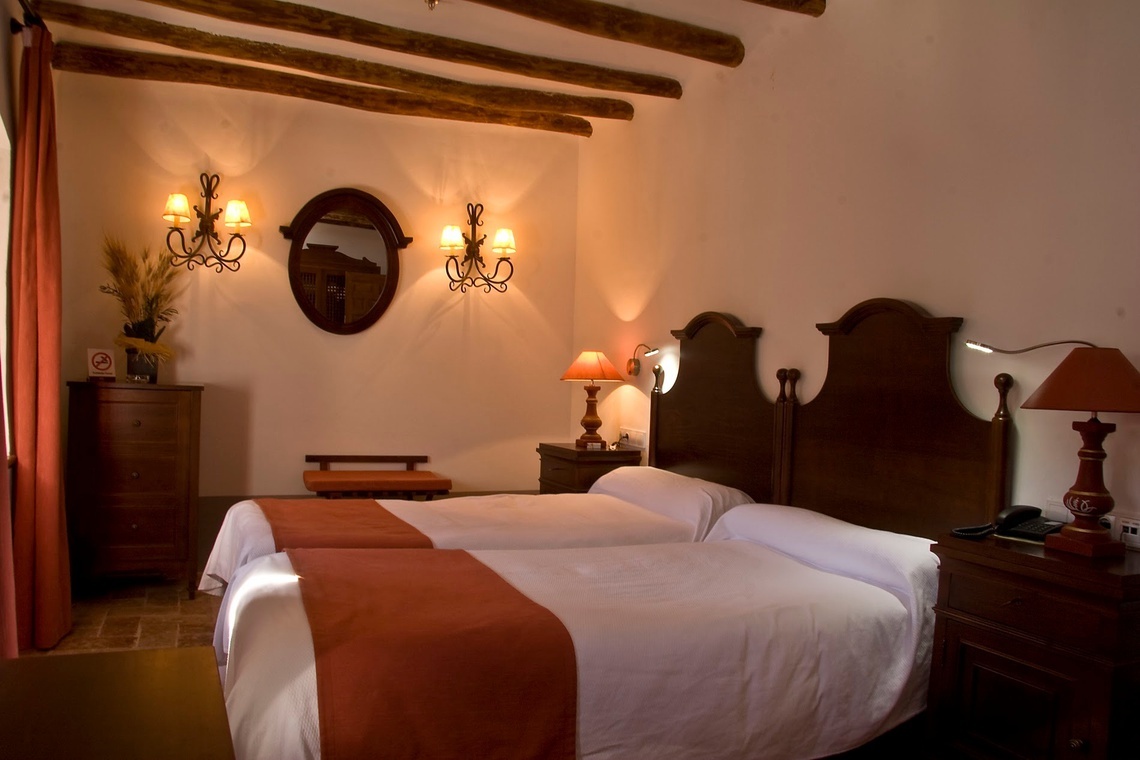 The Hotel Convento la Magdalena oozes history and we want to share it. The main building where it is located is an old convent of San Pedro de Alcántara from the 16th century , which has been carefully restored for years, discovering the paintings of yesteryear in its courtyards and vaults. A laborious work that has managed to bring out much of the beauty and uniqueness of this building.
But not only the building that housed the nuns evokes history, but also its gardens, its fountains and its walls transport visitors to other times filled with the calm and peace that reigned here five centuries ago.
All the rehabilitation has been done thinking of keeping intact the essence, the majesty and the charm of the old building, preserving even the original floors, walls and beams.
One of the curiosities that our hotel maintains are the orchards that the monks worked. Many of the rooms on the ground floor have private access to those little gardens that we take care of every day, I very much hope that our guests can get out of bed and access them to take or see the fruits that grow there as they did in the past.
Another of the treasures of the Hotel Convento la Magdalena is the chapel, which preserves both the structure and the paintings, although today it is not for religious use, so we can celebrate events and meals there. In addition, inside the chapel there is a small catacomb that our guests can visit, where the remains of the past are still preserved.
The gardens are the perfect place to enjoy nature and breathe peace, the same purpose that it used to have. Not surprisingly, such a special setting was chosen for the location of this convent, next to the El Torcal Natural Park.
The environment, the stone walls, the whisper of its fountains, its balconies with views of the mountains ... it is not surprising that it was a religious retreat that today we have the pleasure and luxury of running.
All this history is perfectly combined with the luxury and comfort of the 5-star hotel that it is today. Here you will find a spa, a reference restaurant of Antequera gastronomy, a gym and all the comforts you can imagine such as massage services, wellness, etc.
Our facilities are ideal for relaxing trips, but also for romantic stays. More and more couples are enjoying the taste of one of the fruits grown in the hotel's organic gardens or those who sit to enjoy the murmur of the water by the fountain of the Hotel Convento la Magdalena. That without forgetting the great star, our burrito Magdaleno, who receives all kinds of affectionate words while peacefully eating the grass of the Finca de la Magdalena.
Comments