THE HOTEL DWO CONVENTO LA MAGDALENA, HEADQUARTERS OF THE XX EDITION OF THE ANDALUCÍA ECONÓMICA AWARDS CEREMONY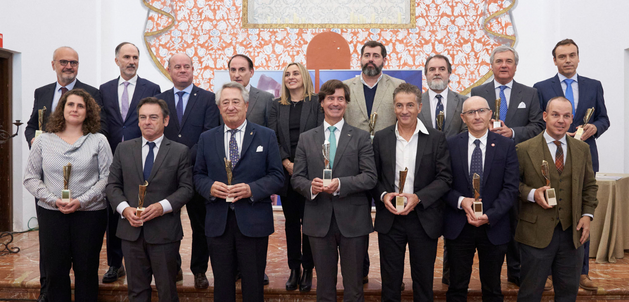 Last Monday, December 12, Andalucía Económica magazine delivered its XX Edition of the Andalucía Económica Awards at our Dwo Convento La Magdalena hotel, which honor twelve entities or personalities from different parts of the community.
Once again, Andalucía Económica chose the facilities of our hotel because it is in a strategic location, close to most of the Andalusian provinces, and because it has its own facilities for a meeting of great importance in the Andalusian business environment.
The event was attended by the mayor of Antequera, Manuel J.Barón; the president of the Confederation of Businessmen of Andalusia (CEA), Javier González de Lara; the director of Andalucía Económica, Alfredo Chávarri; and the Minister of Development, Articulation of Territory and Housing, Marifrán Carazo.
These awards were born 20 years ago with the vocation of recognising the trajectory of a company or group of companies and their impact in Andalusia, to value entrepreneurial mentalities, investments in the Community, export vocations, defense and improvement of the environment, ability to innovation, public-private cooperation, public initiatives, strategic projects and Andalusian brands. In short, actions that provide the necessary business dynamism to boost Andalusia's economic locomotive.
READ COMPLETE NEWS
Comments