THE ANTEQUERA GOLF GROUP SIGNS AN AGREEMENT WITH UNICEF SPANISH COMMITTEE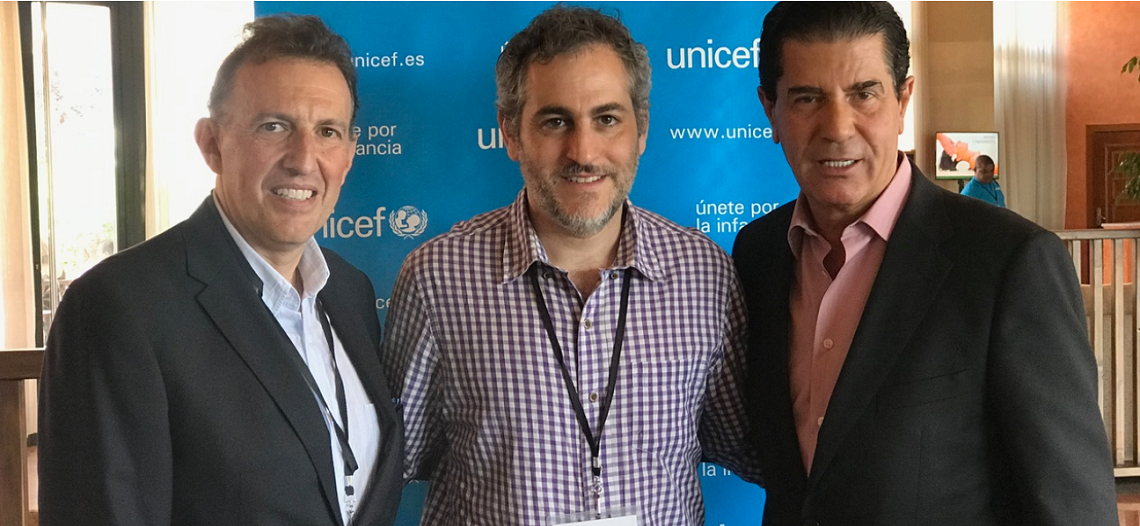 The Hotel Convento la Magdalena and the Hotel Antequera join the UNICEF "Hotels for Friends" program, which aims to provide access to clean water, sanitation and hygiene to thousands of children, raise awareness of the impact of climate change and raise funds to support fights against the effects of climate change on children. Thus, the guests of the hotels of the Antequera Golf Group will be able to collaborate with UNICEF, during their stay in our establishments, by donating 1 euro at the check-in of our hotel, which will be used entirely for UNICEF programs.
This agreement signed by Ramón Jiménez, CEO of the Antequera Golf Group and to which the two 4 and 5-star hotels of the group are attached, will contribute to thousands of children and their families having access to water and sanitation systems, essential services for childhood survival and development.
Every day, 4,000 girls and boys die due to a lack of clean water and adequate sanitation systems, a problem that is aggravated by climate change, the impact of which could affect 175 million children over the next decade.
With this agreement, the Antequera Golf Group joins responsible tourism and is committed to raising and donating funds for the cause, as well as conducting awareness campaigns on the impact of climate change on water.
In addition, to contribute to fundraising, the two hotels will offer customers the possibility of donating 1 euro to UNICEF during check-in, a much more valuable action than it may seem because with only 3 euros, they can provide water Drinking 2 children for a month.
The Antequera Golf Group is proud to contribute to causes as necessary and important as this, with which we hope that thousands of children get better access to drinking water and sanitation systems and that our guests enjoy as we do to help such a noble cause.
Comments